Removing Snakes Lakeland
Snakes are an essential part of the ecosystem. They regulate the population of their prey that are usually prolific breeders. However, it is not desirable to have snakes crawling around freely in a place populated by humans.
Eve's Revenge Snake Snares offers a tried-and-tested system for deterring, trapping and removing snakes trying to enter Lakeland, FL area properties. With a patent-pending snake snare, we cater to a diverse clientele looking for an assured method of removing snakes while the reptiles are still on the outskirts of the property.
If you too are worried about how to keep snakes away and want to find a useful arrangement for snake bite prevention in your Lakeland property, get in touch with us today. Our snake trap is a netting that can be installed along fences or used as a free-standing system to remove snakes from any property, including a:
Home or hanger
Commercial/industrial facility
Public park or playground
Construction site
Snake Bite Prevention Lakeland
Have you been encountering snakes in your yard more frequently than you would like? Are you anxious to snake-proof your property with a reliable snake bite prevention system in place?
The good news is we are here to help you live and work without continually fearing venomous snakes moving into your property. We provide you with a base kit comprising 100 ft of netting, cable ties, and sod staples to set up a snake bite prevention system in your Lakeland area property. It has proven to be:
Quick and easy to install
Extremely effective
Hard-wearing
Easy to maintain and repair
You can get any number of kits depending on the size of the area in which snake bite prevention is needed.
Snake Proof Lakeland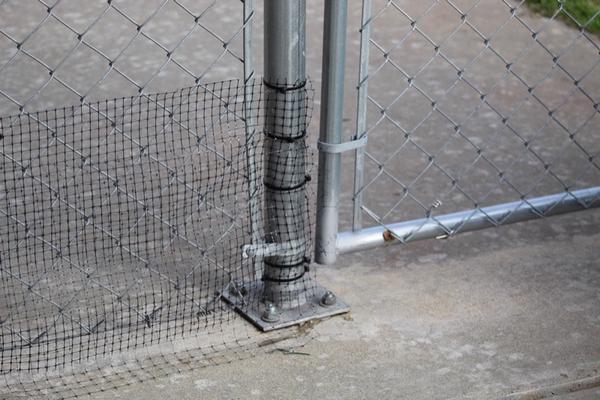 Forget the temporary exclusion practices for dissuading and removing snakes from your property! Let us snake proof the place and bring you lasting relief from the deadly and not-so-deadly snakes.
Whether the region has more poisonous snakes or more non-poisonous ones, it is crucial to snake-proof your Lakeland area property. Snakes bites from even the non-venomous reptiles can cause injury and bacterial infections.
If you have not yet taken snake bite prevention seriously, it is high time you did so! Call us to learn how to snake proof your property:
Quickly
Without much labor or hassle
At pocket-friendly prices
Removing snakes from your Lakeland area property was never this easy! Call (318) 431-0902 to learn how Eve's Revenge Snake Snares can help you snake proof your place.