Deterring Snakes Lakeland
Sighting a snake in or around your property is nothing short of a nightmare. Daily living becomes quite stressful when you find that there is a possibility of venomous snakes entering your home or workplace.
Sadly, many companies work on this fear of the deadly reptile to sell snake deterrent products that usually turn out to be ineffective. Instead of deterring snakes from entering your Lakeland, FL area property, these products may be a safety threat for humans or pets.
This is where Eve's Revenge Snake Snares comes in. We offer a unique snake trap that is a snake prevention fence for stopping these reptiles from finding an entryway into your property. We have been offering our snare system for deterring snakes in the Lakeland area in 2018 and are proud to say that the snake deterrent has proven to be:
Very effective
A good 'value for money' product
Liked and happily recommended by our customers
Snake Prevention Fence Lakeland
Our snake prevention fence is a versatile product. It can be used for deterring snakes from all types of properties. Do not hesitate to invest in our snake prevention fence whether you need to install it around the yard of your home, the grounds of your commercial property, a school playground, industrial facility, livestock pen, barn, poultry farm, airport hangar, construction site or natural disaster containment area.
You can use our snake deterrent system in several ways. You can install it on an existing wooden, chain link or iron fence and install it as a free-standing system. The base snake prevention fence kit for Lakeland area residents includes:
100 feet of netting
Cable ties
Sod staples
For deterring snakes from entering a place that is not fenced off, our snake netting can be installed using fiberglass ground rods that we sell separately.
Snake Deterrent Lakeland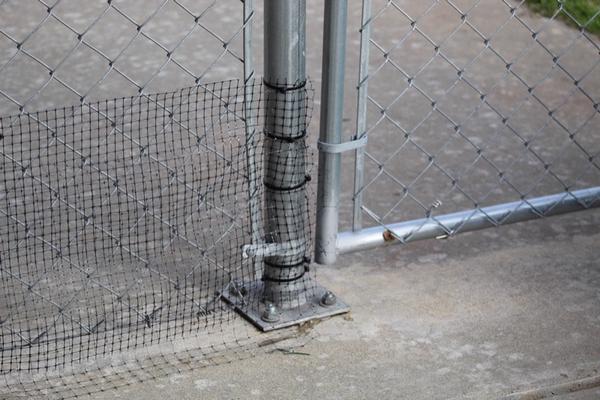 A reliable snake deterrent in your Lakeland area property is an excellent investment, whether your region has non-poisonous or deadly snakes. Receive our reasonably-priced, easy-to-install snake snare kit and go about your family or work life with complete peace of mind, knowing that an effective system is in place for deterring snakes from entering your property.
Our snake deterrent:
Is UV protected
Easily lasts for two years if maintained properly
Can be repaired in sections where snakes get caught
Call today to learn more about how to keep snakes out of your yard.
Stay safe with a snake prevention fence in your Lakeland area property. Call Eve's Revenge Snake Snares at (318) 431-0902.